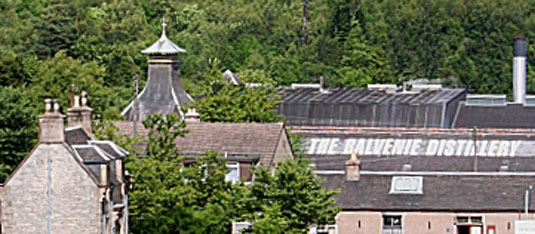 Balvenie Castle lent its name to the adjacent farm, Balvenie Mains. It also lent some stones to Balvenie New House, a replacement dwelling rather easier to heat and maintain than a medieval fort. After several decades the house itself stood empty, but soon developed a new role as the heart of a brand-new distillery from which the first spirit flowed on May Day 1893.
The basement became a warehouse, the first storey a malt floor and upstairs a loft to store the barley from the fertile thousand acres of Balvenie Mains.
In the 1920s a new maltings was built right next door, using stone blocks from the now levelled New House. Little else has changed over the years.