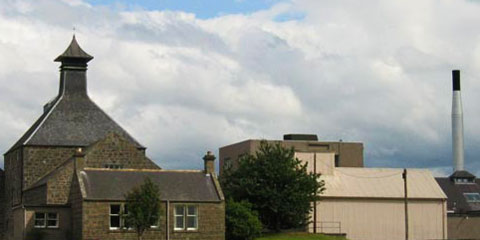 BenRiach, 'the hill of the deer' was built in 1898 by the Grant family at the foothills of the Grampian mountains. In 1900 it was mothballed after just 2 years of production, and remained closed until 1965. However its floor maltings remained in constant production providing malted barley for the Longmorn distillery next door. In 1965 BenRiach is reopened by Glenlivet Distillers and is nearly totally rebuilt internally. In 1972 production of peated malt whisky also commences. Seagrams takes over ownership in 1978 and 2 more stills are added in 1985. BenRiach is released as a branded single malt in 1994, but annual bottling is limited to a few hundred cases. Pernod Ricard take over in 2001 but, this leads to the distillery being mothballed again in 2002.
In 2004 BenRiach is acquired by an independent consortium and production re commences.
The BenRiach Distillery Company was named Global Whisky Distiller of the Year at the 2015 Icons of Whisky Awards.