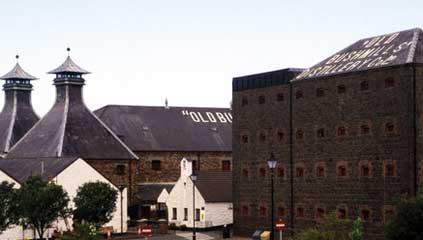 Bushmills Distillery is in the village of Bushmills in unique North Antrim , Northern Ireland. It is located on the banks of St. Columb's Rill and reputed to be the oldest licensed Distillery in the world , being given legal status in 1608 when King James 1st granted a license to local landowner Sir Thomas Phillips.
The Victorian architecture of the Distillery dates from 1885 when it was rebuilt after a fire.
During its existence the distillery has changed ownership many times, at one time it was owned by the Boyd family who were responsible for promoting the product worldwide, in 1972 it became part of the Irish Distillers Group who themselves were taken over by Pernod Ricard.