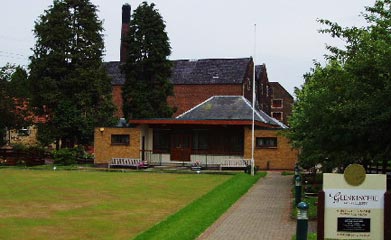 Glenkinchie lies, as the name might suggest, in a glen of the Kinchie Burn near the village of Pencaitland, East Lothian. It is situated about 15 miles from Edinburgh. The name 'Kinchie' is a corruption of 'De Quincy', the original owners of the land. The original name was Milton Distillery, but was changed in about 1837.
Founded in 1825, the distillery was later purchased and restored by an association of whisky merchants and blenders from Edinburgh in the 1890s. It took ten years but the result was the Victorian distillery that we know today, with its characteristic red-brick buildings, houses for workers and even its own bowling green.
With just two Lowland distilleries left in production, Glenkinchie single malt whisky is the undisputed champion of the light Lowland style. Tradition has its place here, for example, six wooden washbacks are still used for fermentation, two made from Oregon Pine and four from Canadian Larch. Glenkinchie's two fat old copper pot stills are also a distinctive feature, among the largest in the industry and together producing an impressive 1.3 million litres annually. A single cast-iron worm tub cools the spirit, in preference to a more modern condenser, giving the whisky greater character and depth.