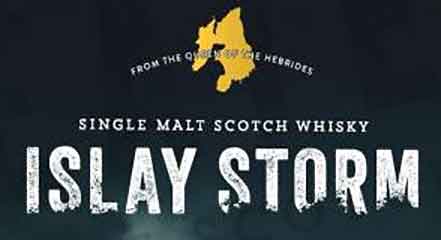 Situated off the west coast of Scotland, Islay is at the mercy of the mighty Atlantic Ocean, whose treacherous storms have been shaping the landscape for thousands of years.
Raging seas, ferocious currents and hidden rocks have sent hundreds of ships to their destiny. Then they give way to calm sunny days, white sandy beaches and lochs full of peaty spring water.
Islay malts are unlike any other malt whiskies – they are robust, smoky and peaty, with hints of the sea and spicy sweetness – combining the torrents and tranquility of this magical island.
Islay Storm was first introduced by CS James & Sons – a subsidiary of the Highlands & Islands Scotch Whisky Co in 2005.
CS James relaunched Islay Storm in 2017 with a more contemporary design and it won a 'Silver' award at the International Wine & Spirit Competition in 2017. Now owned by The Vintage Malt Whisky Company, Scotland.
Showing the single result
Showing the single result