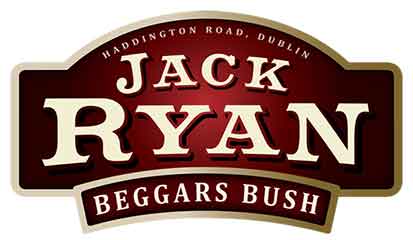 The whiskey has been matured in ex-bourbon barrels hand-picked by the family themselves, to deliver a unique taste. The golden amber glow and nose of sweet, oaky vanilla, sets you up for a delicious mouthful of silky, honey sweetness with a long, warm-hearted, lingering, spicy finish.
The bottle label depicts an image from 1913 of the exterior of the landmark public house and original lamp post that still stands today at 115 Haddington Road. It also includes an image of Jack Ryan and his handwritten signature. The label gives reference to Jack Ryan's character, public house, and Single Malt.
Jack Ryan 'Beggars Bush' Single Malt Irish Whiskey 46% has been aged for 12 years, with no chill filtration, allowing the true flavours of the whiskey to be retained.
* Awarded the coveted title of 'Best Irish single malt whiskey' in the 12 years and younger category after beating off stiff competition at the prestigious Irish Whiskey awards October 2014.
Showing the single result
Showing the single result