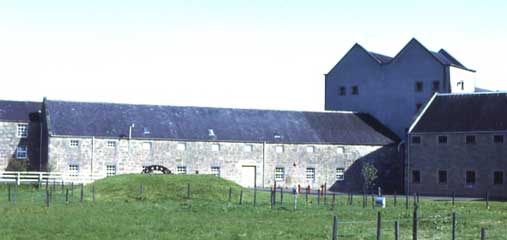 Miltonduff distillery lies south of Elgin, in the Glen of Pluscarden on the land of the old Pluscarden Abbey. Miltonduff was named for an illicit distillery known as Milton and 'Duff' was added to the name when the land on which the distillery stood was bought by the Duff family.
Andrew Peary and Robert Bain founded Miltonduff distillery in 1824, following the introduction of the 1823 Excise Act. It was modernised in the late 1930s after its acquisition  by Hiram Walker and it is currently part of the Pernod Richard group.
Miltonduff whisky is an important component of Ballantine's popular blended whiskies.