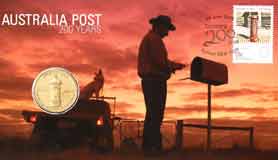 A flat delivery fee of $9.95 applies to orders under $100.
This is per order not per item, so it pays to order a few things at a time.
The good news is that  orders over $100 are delivered FREE  Australia wide.
So, join with a couple of friends, spend over $100, and enjoy FREE standard delivery.
Please provide a

Work Address

if possible so we can send by courier for faster delivery (serviced locations only)

Express Parcel Post

is available, see the 'Express Parcel Postage' tab during checkout, extra delivery fees apply.
All deliveries include free tracking. The tracking number will be emailed to you once the goods have been sent.
The estimated business days for standard delivery is as follows;
Capital city : 1 to 4 business days (Perth & Darwin allow 6-10 business days).
Country large towns : 3 to 7 business days.
Tasmania : 2 to 7 business days.
Regional small towns: Up to 10 business days.
Delivery, is to the Adult Person named in the order, to your nominated business or residential address. (P.O.Box delivery is ok as well). If no one over the age of 18 is available to sign for the delivery, then an "undelivered item card" will be left in your letter box. If from Australia Post, please take this card to your local post office to sign for and collect your delivery, proof of age and identity will be required. If from a courier, please follow the instructions on the card.
Please note that the person receiving the goods at your premises must be at least 18 years of age. Proof of age by means of a valid drivers license, passport or other accepted form of ID may be requested by the deliverer.
Unattended deliveries

may be possible after your first order, and you pay by PayPal or credit card. You can request that your delivery is left on your doorstep if no-one is home, however, our carriers reserve the right to leave a card (instead of your order) even if you request an unattended delivery.  They may do so if : There is no clear delivery instruction authorizing them to leave the parcel in a safe place. Somebody is home but they cannot provide proof of age. The driver is concerned that minors are present in the vicinity of your premises, etc.
If you are ordering products as a gift (

ask for a free gift card during checkout

), we will always do our best to achieve your deadline, but, please order in sufficient time for time-critical items. We cannot accept liability for products required for a specific date, which fail to arrive due to circumstances beyond our reasonable control.
We only deliver within Australia, and there is no delivery to

alcohol restricted areas

. Please DO NOT order if you reside in a 'Restricted Dry Zone' area as we cannot deliver, see below.
Northern Territory : 0822-0827, 0852, 0854-0859, 0862-0869, 0872-0886.
Queensland : 4605, 4713, 4816, 4825, 4830, 4871, 4873, 4874, 4876,4892, 4895.
Western Australia : 6330, 6429, 6430, 6431, 6432,  6435, 6436, 6437, 6438, 6440, 6442, 6470, 6642, 6638, 6642, 6646, 6670, 6710, 6713, 6714, 6716, 6718, 6720, 6721, 6722, 6725, 6726, 6728, 6733, 6740, 6743, 6751, 6753, 6754, 6758, 6760, 6765, 6770, 6781.
South Australia : 5690, 872, 5710,5724.