---
Diaego Special Releases
Each year the Diageo Special Releases showcase impressive limited edition, usually cask strength bottlings of their Classic Malts alongside other rare and sought-after whiskies. Here is a selection of past releases.
---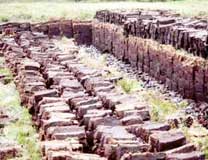 Peat, Phenol and PPM
Amongst whisky enthusiasts, the terms Peat, Phenol and PPM are not well understood, this article by Dr P Brossard, will try to explain the meaning of these terms…
---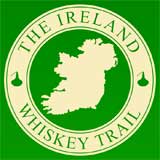 The Irish Whiskey Trail
Touring Guide to Ireland's Distilleries, Best Whiskey Pubs, Bars & Shops.
---
---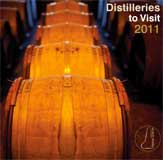 Distilleries to visit in Scotland
From the source of the water to the shape of the still, a distillery tour will help to explain what makes every Scotch Whisky different. No two distilleries are the same. Each has a unique setting and story, as well as a distinctive way of doing things that has evolved over many years. Many distilleries welcome visits by members of the public. It is often necessary to make arrangements in advance, but many distilleries have extensive visitor facilities and do not require prior warning of a visit… Distilleries to visit in Scotland
---
Whisky Flavour Map
The Flavour Map will help you choose a single malt whisky based on its taste.
---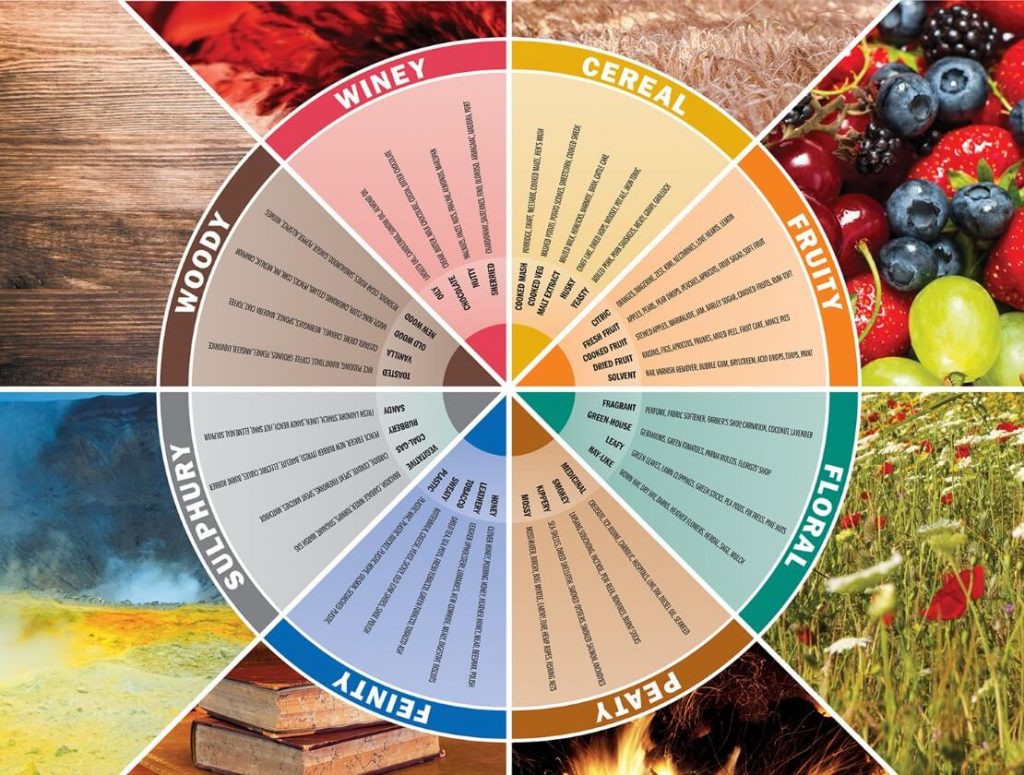 The Whisky Tasting Wheel
The first systematic attempt to define the language of whisky tasting was undertaken in the late 1970s by a group of sensory scientists in Edinburgh, "Pentlands Scotch Whisky Research". They displayed their findings in the form of a wheel. The wheel has eight segments and three tiers. Users can begin from the outside rim, with the kind of vague aroma description which often arises spontaneously during a tasting, and work inwards to the core aromas on the first tier, or vice versa. (wheel courtesy of whiskymag.com)
---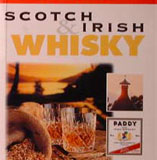 Production of Scotch and Irish whiskies : their history and evolution
Much to the chagrin of the Scotsman, it is likely that the first whisky was distilled not in Scotland, but in Ireland.
---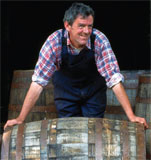 Irish Whiskey
The Irish are known for being fighters, and Irish whiskey is no exception to the rule…
---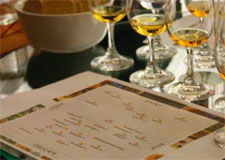 Whisky Tasting…run your own
---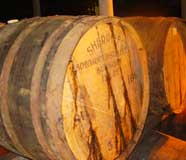 Oak and an Overview of its Influence on Maturation
---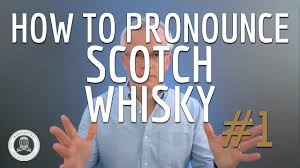 ---
---